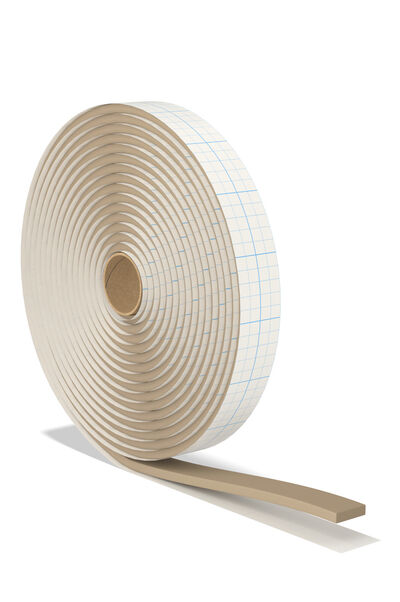 Application
Underground construction ,

Road construction ,

Shaft rings ,

Transport
EGOTAPE 243
AUSGLEICHSBAND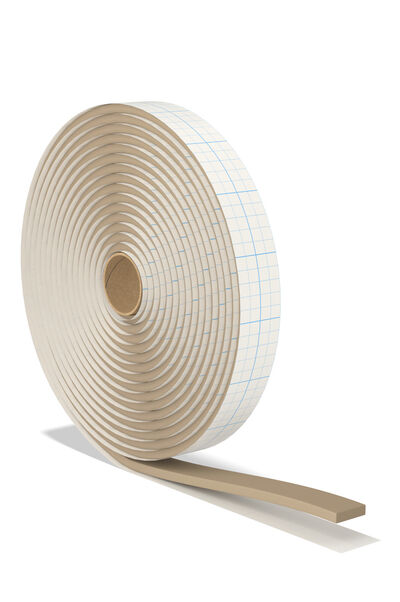 EGOTAPE 243 Compensation tape is a pre-profiled, malleable, solvent- and bitumen- free tolerance-compensating butyl tape with predominantly load-transferring and additionally sealing properties. For uniform, non-vibrating load transfer between shaft rings during installation of shafts for underground sewage channels and the like. The tape does not replace the required shaft ring seal. EGOTAPE 243 compensates for unevenness in contact areas and thus contributes towards prevention of cracks in shaft rings caused by static and dynamic load (particularly traffic loads). The tape is not intended to function as sealing material between the shaft rings but does provide additional sealing characteristics. Long-lasting adhesion, ageing and weather resistance as well as the typical butyl characteristics for butyl products, such as UV resistance, longevity and odourlessness, make EGOTAPE 243 stand out for butyl rubber products.
Properties
1C system

100 % free of bitumen

100 % free of solvents

Compressive strength high

Inner tensile strength high

Odorless

Tack low

UV, ageing, weather resistance

Watertightness & water-resistance tested
Application
Underground construction ,

Road construction ,

Shaft rings ,

Transport
EMICODE

AgBB Committee for Health-related Evaluation of Building Products

VOC-Class A+
Sie interessieren sich für ein Produkt, das Sie in der gewünschten Produktvariante oder Farbe nicht in unserem Sortiment finden konnten? Gerne erstellen wir Ihnen ein auf Ihren Bedarf abgestimmtes Angebot. Unsere EGO-Experten freuen sich über Ihr Interesse und arbeiten gerne an der Realisierung eines auf ihren Bedarf optimierten Produktes.